I've been watching some TV lately.  I don't know why.  You can blame some personal struggles, the late winter, the inability to finish a Chabon novel.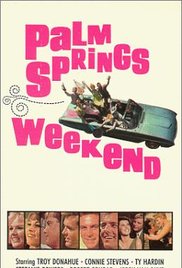 HBO is currently running a free preview promotion.  I killed my subscription a while back because I don't see the value if you were not a fan of Game Of Thrombosis or there isn't a new season of Curb Your Enthusiasm to sop up like chicken soup and a loaf of challah.  I took the opportunity to check out some new shows from the once respected pay TV icon.  My son told me to  watch this show called Crashing in which the less than hilarious comedian Pete Holmes plays a struggling comedian (what a stretch) who finds his wife shtupping somebody from work ( I don't care) and leaves the marital home with no place to go. He goes to a comedy club, bombs and spends a night with the legendary thespian Artie Lange.  There's some male genitalia thrown in because you might as well get something for your $20 a month.  It is the kind of slacker comedy that HBO came up with to feed the audience for the concluding Girls and the itinerant Silicon Valley.  Nobody has anything smart to say.  Makes you pine for Flight Of The Conchords  which was brilliant, charming, lowbrow fun. If you are even within ten years of my age and you watch the above shows there is something gravely wrong with you, especially when it comes to time management.  You can add the stoner inadvertently tragi-comedy High Maintenance to that list .  There was another show on the freeview called Quarry which falls into the HBO genre of  need-to-take-a-shower-after-viewing crime drama.  It started with True Detective, the first season of which was three years ago (different girlfriend) and was a trainwreck worth some inspection.   McConaughey and Harrelson on screen were like an evening of sour mash and quaaludes.   No happy endings in a procedural that basically eviscerated any residual faith you might have held with regards about the ability of the human condition to overcome moral challenges.   Then came Season Two which should have been titled, Vince Vaughan's Acting Doesn't Measure Up To That Of Rachel McAdam's Facial Mole.  A true vision of  SoCal as hell without redemption.  Fun.   Quarry is about a Vietnam vet who comes home to Memphis in 1972 to find himself branded a war criminal for his alleged role in a My Lai-type massacre which isn't fully addressed in the first two episodes outside of some dream footage of him drowning in his fatigues, cut into scenes of him in his own swimming pool.  The sinking metaphor has been done in The Affair's opening credits.  His professional outlook is bleak and during a short stint as a grease monkey he loses it with a customer who brings some memories up to the surface.  He later is approached by some painfully cliched characters from a Death For Hire firm who send him on an assignment to terminate with extreme prejudice a guy who is, not coincidentally, faithfully shtupping our lead's wife who wasn't quite so faithful to her husband while he was 'in country'.  Imagine happening upon that scene.   Hilarity ensues in shockingly pat cliched television lacking anything resembling life positive values, all at the low low price of a double saw per month.  Better to pull out a copy of the post-Nam classic Coming Home with Jane Fonda and Jon Voigt made back in 1978 when the shrapnel wounds to the country were still fresh. Schadenfreude is the shits.    I also caught a glimpse of Big Little Lies featuring an all-star cast of soulless female characters living  with various douchey husbands in hollow joyless lives in a region of California featuring some of God's best work.  The irony is not lost although the outlood is  no less hopeless than Quarry's.   Makes you long for the gestalt of The Sopranos.  Or Madmen.
Yeah there are hours you can't get back no matter how hard you try. I made an effort last night at retrieving some lost time and I just felt worse for the effort. From the age of about eleven or twelve my sister and I would find ourselves sitting in front of the TV on a snowy Sunday afternoon in March (see:Toronto pre-climate change) watching a seasonal piece of fluff on one of the Buffalo channels called Palm Springs Weekend. The film dated back to 1963, a west coast counterpoint to Where The Boys Are. Troy Donohue is captaining a college hoops team escaping their tyrannical coach for some spring break r&r in the desert only to find him (the legendary character actor Jack Weston) on the very same bus along with Connie Stevens, a high school girl faking a Beverly Hills pedigree to really escape into the palms. The guys and gals converge on a local motel where some lighthearted comedy and romance ensue. The passion play is provided by alienated rich boy Eric Dean, played perfectly by Hollywood asshole Robert Conrad, who drives a bitchin' T Bird Fastback and comes on a little strong to Stevens who secretly prefers a good natured lonesome cowboy played by Ty Hardin. Donahue gets into an argument over sexual double standards (very racy for the time) with his new love Stefanie Powers ( the then future Girl From UNCLE my friends) who just happens to be the police chief's daughter. There's plenty of sedative switching going around (Jerry Van Dyke gets 'roofed' by his own conconction courtesy of the precocious tyke Billy Mumy who was the charge of Van Dyke's date) until a climactic car chase in which Hardin winds up in the hospital under the loving gaze of Stevens. Its a piffle from Warner Brothers then trying to catch up with American International. But it became a ritual for us every year through high school, our own Rocky Horror Picture Show if you will. We memorized the corny lines, laughed at the cheap sets (desert backdrops that didn't quite cover the frame) and stayed warm in those cold Canadian winters of the sixties.
I have written about Marjorie in the past and thought I'd appropriately set the wayback machine courtesy of an old VHS copy of hers that I managed to hang onto. I hadn't seen it in years and even though I had a couple of smiles, the feeling is long gone and I just can't get it back. That kid who watched matinees is long gone and so is the Hollywood that made this film along with most of its stars. Yes, its cheese aged 50 some odd years and it had has no redeeming value in the battle for diversity but I remember watching it with a grin. And it was the memory of those days that gives me a little warmth this morning.
Look for entertainment that inspires rather than drives you to despair.