To all those who read the last installment, thank you. My resolution for the new year is to be a tad more upbeat. A Sisyphian task to be sure in these dystopian times but I will make the effort. But first, I have to do this….
Cara Williams
1925 – 2021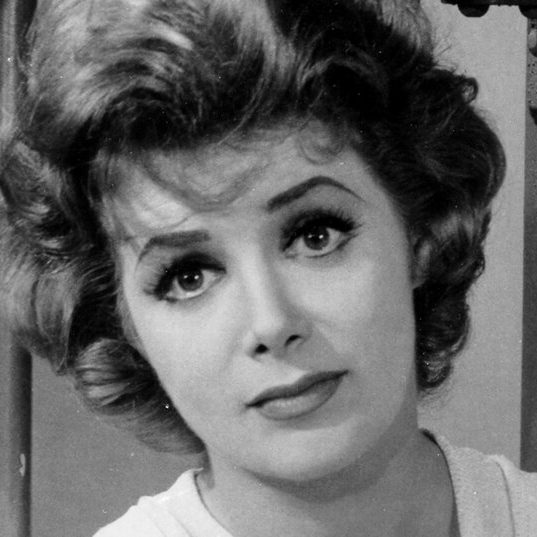 "Dahlink, you find me my next husband I give you ten per cent." It was a perfect impression of Zsa Zsa Gabor delivered by my cousin Cara as she shared this little anecdote, one of thousands she had accumulated in her decades in Hollywood. A movie star in her prime, she had been nominated for an Oscar in 1958 for a supporting role in The Defiant Ones which starred Tony Curtis and Sidney Poitier. There were lots of other credits but for me, for the thirty years since my grandmother's passing, she was all I had left from my mother's side of the family. Her mother, known in LA as "Fabulous Flo" was my grandmother's sister, the original single mother who moved her daughter, born Bernice Kamiat, to LA in the middle of The Great Depression where they started out in a tent. Dues were paid in full.
Seldom did I venture out to the coast without calling and/or taking Cara and her dog out for dinner to her favorite Italian restaurant in Beverly Hills. She'd tell stories, invoke some very old school wisdom about the biz/relationships and pass down whatever she can remember from the Schwartz family which was very little. Please look in the phone book under "Sheep, Black." For many years I would regularly schlep her down to a card room in City Of Industry or City Of Commerce in a woebegotten section of the county to play some Texas Hold 'Em. She would lose and I would too but there was a buffet for catharsis. The family had a history of gambling problems so she came by it honestly. Again, moving to LA in 1935 in hopes something would happen for your child as the next Shirley Temple was an uncalculated fair risk, to be sure..
When Lisa and I moved to LA in the early 90s she was a one woman Welcome Wagon and I never forgot her kindness. Lisa stayed in touch through the years and Cara, having seen enough in Hollywood, didn't let divorce get in the way of a roller coaster relationship.
Her late third husband Asher Dann, another Beverly Hills character, was no less gracious when it came to connecting me with hockey tickets and more. I am grateful to their daughter Justine for keeping me in the loop. Strangely, Cara died on the same date in the Hebrew calendar as my mother, living exactly twice as many years.
Cara was first married to a jockey for a couple of years after the war. They had a daughter, Cathy, from whom Cara was estranged when she passed many years ago. Her second husband was John Barrymore II, who inherited a talent for alcohol and little else from his famous father. They had a son John Barrymore III who, sadly, has not bought a lot of naches to his mother for his own problems. I tried to help him years ago when his half-sister Drew wrote her autobiography and I convinced USA Today to let him write the review. That led to some other writing gigs but that didn't last and he and his mother were not speaking at the time of her death. Justine and Cara ran hot and cold too but Justine did what she could. I think I was the son she never had merely because I could pick up a check.
Cara had stopped working after a continuing role in the Rhoda series 40 some-odd years ago and switched to decorating and had her own store on Melrose before Melrose was cool. The last few years were lived in a series of apartments in the lower end of Beverly Hills. I hadn't been out in LA since Covid so I didn't see the cognitive decline outside of a few phone calls. The lockdowns didn't keep her young.
She was a member of the Academy for her nomination and always invited me to screenings at the members theater on Wilshire which were usually paid for by a studio campaigning for an Oscar. Cast would mingle amid the hors d'oeuvres trays after the show. Yeah, old Hollywood.
As it was when my sister died and a few years ago when my friend Howard Lapides left this earth, Los Angeles will be less of a magnet without Cara, her signature flaming red hair, the little lap dog, her deep laugh and perfect diction recounting a time and place that no longer exists. Gonna miss her something terrible.
---
Rod Gilbert
1941-2021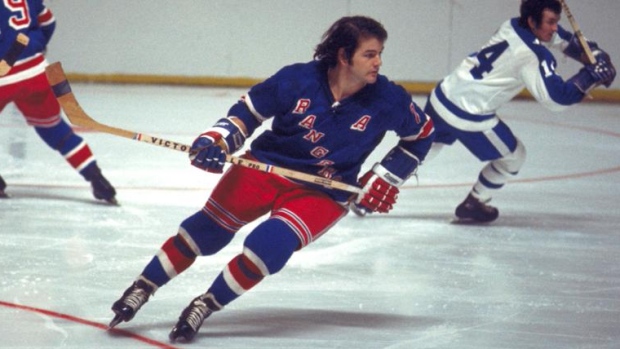 I didn't know Rod Gilbert personally but he was, simply put, my favorite athlete of all time, and my heart literally sank upon hearing of his passing in the summer. I plummeted maybe because it was so sudden, hitting me as a stultifying example of mortality in someone who I had once thought to be immortal. To this day, nobody has come up with a cause of death. I sat some shiva by communicating with two close friends who understood what Gilbert had meant to me as a kid, merely the greatest player on my favorite team, a classy skater with a heavy shot and perfect hair. Yes, the all-time greatest New York Ranger, he came into my consciousness back in 1965 when my mother took me to see the Rangers in the Original Six era, then a hapless squad crushed by the Maple Leafs that night, insult to injury added when Leaf stalwart Alan Stanley lofted a wrist shot past a young Cesare Maniago – from behind his own blueline! Oy. But Gilbert stood out from the rest of the team, wheeling and dealing with his longtime center Jean Ratelle. Low to the ice, quick but smooth. And the heavy shot. I remember my mother getting my first Ranger jersey with number 7 on it. Then came the glory years for the Rangers as the team matured with a couple of smart trades. By the turn of the decade they were a force led by Gilbert, Ratelle and left winger Vic Hadfield, known as the GAG line which was short for "Goal A Game". I had my own GAG line with a couple of friends – Suss and Gros – in one of our pickup games. Geez, we had fun. Alev Asholom Norm.
Alas, the Rangers would break my heart every year in the playoffs, never quite getting the brass ring until Messier carried the team on his back in '94. One more memory – my mother and I nearly 50 years ago, a frigid Toronto night in January and the Rangers at Maple Leaf Gardens. When the puck was dropped on the perfect sheet of ice, the GAG line danced it into the Leaf end and proceeded to handle the puck as would Meadowlark and Curly a basketball. Pass, pass, clean shot. This was repeated several times with Leaf goalie Brucie Gamble kicking them out like he was auditioning for The Rockettes. The crowd started to boo the home team and the Rangers eventually scored. Alas, the Leafs ended up winning that game 3-2 on a David Keon slapshot through one Ed Giacomin. A few years later the GAG line was no more and GIlbert, the first player to have his jersey retired at Madison Square Garden, pivoted to a more defensive role in his last three seasons, his career ended in the middle of the 1977-78 season by that asshole John Ferguson, always envious of Gilbert's talents, who, as Ranger GM, forced a legend to retire in the middle of a personal slump. There were no victory laps back then yet nary a sour word came from his mouth. Once Ferguson was gone Gilbert returned to Madison Square Garden for a 30-plus year run as the best team ambassador in the history of professional sports engaging in everything from corporate appearances to fantasy weekends to mentoring rookies to merely 'working the room' on game night. There are a lot of oldtimers who were bitter about the money they didn't make compared to today. Not Gilbert. He knew how lucky he was to have merely played. When he passed the greatest tribute was not in the press – never saw a highlight reel because most of his game footage is gone – but on social media through the hundreds of fans who posted pictures they had taken with Gilbert over the years. The Rangers have commemorative patch on their shoulders all this season. I have one on my heart.
NOTED – I lost an aunt early this year, Corinne Rice, on my father's side. She was a terrific support over the years and although her life wasn't rife with achievement, her son Spencer, known as 'Spenny' for fans of Kenny vs Spenny, was like a brother to me for many many years. I hope she finds peace in eternity… Michael Wolman was part of my sister's crew in the old neighborhood and, as such, deserves a mention as a gentle soul who struggled with health issues the past few years… Mike Nesmith of The Monkees rightfully made peace with his legacy this past year by farewell touring with Mickey Dolenz into November and then passing a few weeks later. A major talent, Nesmith was a pioneer in the video era, making some great movies (Repo Man) along the way. It was 25 years ago, after seeing the group in various fractions of the original lineup, that I saw them as a complete unit in a one nighter on Sunset Strip at the old Billboard Club. I was sitting behind Kevin Costner. A big night to be sure, and although they were promoting a new album at the time, they did do Stepping Stone, I'm A Believer and Clarksville. All Mickey songs but, in the end, it was always Mickey's band. The Monkees always brought us joy and Nesmith, however dour at times, had equity in that…Last, you hit an age where your hometown is virtually unrecognizable. "When was that built?" is often the call when you pass what once was a bowling alley or old restaurant. Yet, it's when things close that we mourn what once was and with the end of the old Canada Square movieplex a few months ago, I lost a destination that was a default position when we used to look for a movie. Yes, it was a dump and the seats, sound and heating were questionable but it was an easy transaction and you could always find something to see. We even had some success there with our own films. Yeah, so much for just hopping in the car and seeing a flick. Here's hoping this disaster movie we are in finally hits a third and final act.