For full disclosure it should be revealed to my handful of readers that I am in the film business so to speak. My company, Unobstructed View Inc., is the longest running film distribution show in Canada, now heading into its 27th year of existence. We focus mainly on the digital and home entertainment platforms – we still sell DVDs and Blu-rays, the vinyl of the film business – and we only had one real theatrical release this past year. That would be the little Palestinian/Luxembourg co-production titled Tel Aviv On Fire which we bought at the Toronto International Film Festival in 2018. It ran for a couple of months in Toronto and Montreal and had a long life on the Independent Film Circuit. It will be on iTunes this month and the DVD is available from us but that might be about it. We can't get Netflix to buy it even though it skews well with Shtisel and other Israeli/Mideast-centric content. We were hoping to get on the Foreign Feature Oscar shortlist but no. However, it remains a surprisingly fun film considering the subject matter, with no overriding theme of social injustice/diversity/inclusivity. I think I made my feelings felt on those areas in the last post.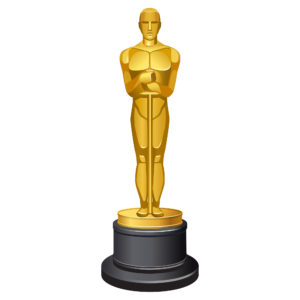 I am going to sound too much like Bobby Lefsetz here but I am shocked at how few films I actually saw in theatres this year. However I did manage to see a majority of the Oscar Best Picture nominations, Quentin Tarantino's Once Upon A Time…In Hollywood being my pick because I am old and white. I saw it in the theatres four times, two on dates with women that didn't quite get it. This is how much I like this film. The last time I saw a movie that many times in the theatre was Meatballs some forty plus years ago, a feat when mentioned over a lunch with one Pauline Kael prompted the legendary film critic to say, "You might be the wrong person to interview me." She was probably right. I don't go much for film theory. I know what I like and what I respond to. I have done some writing for the screen so I have some grasp of what a tight script reads like but no, my priority at the cinema is to be entertained. Unfortunately that is a difficult benchmark at this age. My best movies are so far behind me. My favorite small screen destination for film is Turner Classic Movies or the Criterion Channel, the latter of which I have some professional interest in because Unobstructed View distributes the legendary Criterion Collection DVD and Blu-Ray library in Canada on an exclusive basis.
We used to look forward to going to the movies. It was great date night stuff. The rituals of parking, getting the tickets. Someone would get the treats, the other the seats. You'd settle in, turn off the day and immerse yourself in the experience. Maybe even sprinkle the time with hand holding and a little canoodling, depending on where you were sitting. If it went well you'd have something to discuss after the house lights came up. Sadly, I can't remember the last time a film I saw that merited any kind of post game show. I mention Once Upon A Time…In Hollywood not because it was so brilliant – but for its detailed celebration of what was once Tinseltown, at least in our dreams, and will never be again. I could talk about it at length, from the soundtrack featuring some very obscure Top 40 right down to that Joey Heatherton look-a-like standing next to Damian Lewis's killer cameo as Steve McQueen. Bottom line, I had over 50 years invested in this film so it had to work for me.
After that, most of what I saw this year ranged from instantly forgettable to utter "kife", a unique word some of my associates use to describe films that have absolutely no redeeming or commercial value. Feel free to use that term. And I did catch up with some Oscar noms during my current sojourn in Florida. WWI movies are some of my favorites (Please look up The Blue Max) and for Sam Mendes 1917 was an achievement in filmmaking. But the story was the filmmaking and that's a problem. Please see Saving Private Ryan, a film where the story drove the cinematography. Big difference. The Irishman features a terrific return to the screen by Joe Pesci and DeNiro is great but its violent, speculative and overtly long. Not Goodfellas in shorthand. Marriage Story is not for me – a sloppy rendition of Kramer vs Kramer – and I'm kind of tired of Noah Baumbach's home movies. Self-involved actors and directors make lousy spouses. We get it. Let's move on. And I snuck in Parasite last weekend, killing two hours I can't get back. It was, in my graying opinion, a horrific exercise in class warfare which left me cold. Watching some sleazy family insinuate themselves into a trusting 1% household with tragic results is painful, hateful soapboxing and typical of the blunt object value statements in today's creative community which values social justice over character development. My litmus test on these films is – would you want to own the Blu-ray? Hell no. As for the rest, none have a realistic chance of winning although I do want to see Ford vs Ferrari because the classic Ford GT of that era was as important to boys my age as the friggin Batmobile!
Yet, my favorite film of the year is not counted among any of the above or any 'best of' list for the simple reason that it was orphaned by the times we live in. So I was doubly surprised by my own reaction and the fact that I literally "tripped over it" on American Flight 2589 from Toronto to Miami on December 1. It was a terrible evening. The plane boarded late yet not late enough because we spent two hours between the de-icing station, the fuel truck at the gate and then a second stop at the de-icing station. The flight attendant regrettably said she would have to replay the safety video our second time at the gate. 'Hell no' was the cry from the cabin and she relented. Three hours after the scheduled departure we finally took off and having caught up on a sheaf of old newspapers I browsed the movies on AA's Entertainment System. I crossed paths with Hustlers which was conditionally recommended by my daughter if only for JLo's incredible pole dancing performance to Fiona Apple's Criminal. Very impressive for a woman then on the edge of qualifying for an AARP membership. However the film was barely watchable up to then and after. I could care less about the lead and theme of sex workers ripping off their Wall Street clients is a reprehensible trope on entitlement and empowerment however much it was based on some journalism. Sex work in a high end strip joint is not white slavery. So I rightly pulled the plug and kept flipping through the choices.
And up came A Rainy Day In New York. I thought to myself – isn't this the Woody Allen film that became a hot potato because of his MeToo problems? It couldn't find distribution but here it is on AA Flight 2589. Wow. And I, who counts Annie Hall as my favorite movie of all time, responded with a curious push of the play icon. Even though he has been uneven in the past decade to say the least, Blue Jasmine covers him, so I was hopeful because I didn't know much about this film. And what a lovely surprise. What unfolded was a slight, charming little amuse bouche about a couple of college kids (played by Timothee Chalamet and Elle Fanning) taking their little relationship on a weekend spin in New York. Unlike Eisenberg, David, Farrell and Branagh before him, Chalamet actually succeeds in breathing a little of Allen's word swallowing gestalt into the role of a Park Avenue scion who would rather be playing jazz piano at the Cafe Carlyle than attend classes. Fanning calls him "Gatsby" which enhances the renaissance man overtones and reminds me of me of freshman American Literature, where I found the first stirrings of a voice. Good memories. For Chalamet, as a Jew and a terrific actor, the kid has these kind of chops in his DNA. Fanning is incredibly young and sexy without trying and her performance can be imagined as Annie Hall's first visit to Manhattan, playing the wide-eyed naif from Tucson where her father owns banks. Enter Liev Schreiber as the tortured American auteur – as if there are any – and Selena Gomez snapping off dry witticisms like a latter day Dorothy Parker and you have the makings of a walking tour through the best parts of my youth. I had a girlfriend in my early 20s with whom I spent a lot of weekends in Manhattan, long before the crowds and the gentrification. And when it rained the air was thick with the city's history that seemed to rise up from the asphalt and the manhole covers. It was also a little unsafe which added to the allure. Every city block was an adventure, every restaurant a strange trip into the wild. The cinematography in Rainy Day… is less dramatic than that of the late genius Gordon Willis in Annie Hall and Manhattan. It's all pretty much street level which works because the magic that was New York, well…it's pretty much been Starbucked to shit. Only the pavement has soul. What this film has for shots at its best compares to that short scene in Annie Hall where Woody and Keaton are walking out of her little singing gig and he asks her for a kiss on the quiet darkened street just to get that out of the way of dinner. It was a hint of romance and that's the best we can hope for these days.
In the end, I don't really care what they say about Woody. I don't quite understand why Chalamet and others worked with him if they had to publicly distance themselves from him after and ruin the film's chances even though the accusations go back a long way. Whatever, I found myself tearing up a little on that flight, partially from the completely unexpected pleasure of the film and partially because, well, those days are gone. In every sense of the word.
No you won't see Woody getting up to accept any awards for this one. But it was my favorite film of the year, partially for it being discovered rather than being shoved down my throat, and I say that without a hint of misgiving.
Enjoy the Oscars.